CHARGE AND SYNC YOUR DEVICES
The Belkin USB-A to USB-C Charge Cable lets you charge your USB-C device as well as sync your photos, music and data to your existing laptop at transfer speeds of 480 Mbps. Plus, the cable also supports up to 3 Amps of power output for charging USB-C devices.
Made for: Connecting from a standard USB-A device to a USB-C (Also Known as USB Type-C) enabled device
POWER & CHARGE OTHER DEVICES
This USB-C cable supports up to 3A of power output and can be used for charging and powering USB-C enabled devices.
REVERSIBLE USB-C CONNECTOR
Never worry about which way to plug in again. USB-C is a new user-friendly reversible connector that allows you to connect your cable to your device in any direction.
SUPERIOR USB-C CABLE CONSTRUCTION
Precision welded metal shield to protect PCB and E Marker. This also minimizes radiated emissions levels and provides additional mechanical strength.
THIS CABLE IS GREAT FOR:

Laptop with USB-A Port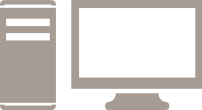 Desktop Computer With USB-A Port

USB-A  Charger

Battery Pack
At A Glance:
Connect USB-C enabled devices (new Macbook, Chromebook Pixel) with standard USB-A devices (laptops, hard drives)
Reversible USB-C connector
3A charging output
480 Mbps data transfer speeds
6 foot cord length
Package Includes:
2.0 USB-A to USB-C Charge Cable
One Year Replacement Warranty if bought Online or from one of our Authorized Retailers.

* Items NOT bought Online from www.gadgitechstore.com or one of our Authorized Retailers are NOT covered under our warranty and may not be Original Products
This item is available at the following Retailers:
- Gadgitechstore.com (Order it Online with Free Delivery in Lebanon)
- Virgin Megastore Lebanon (All Locations)
- Abed Tahan Stores
- iStyle Beirut City Center
- The MacShop ABC Achrafieh
- Talaco Stores (in 6 Branches)
- Khoury Home (All Stores)
- Carrefour Lebanon (All Stores)
- Actyv (Hazmieh & ABC Dbaye)
- Photo Khalaf (Near Bristol Hotel Hamra)
* Please note we cannot guarantee availability in all locations as items may sell out. You can call the Retailer or whatsapp us on 03676330 and we will try to give you the closest location to you with available stock.
Questions & Answers
Have a Question?
Be the first to ask a question about this product.
Ask a Question